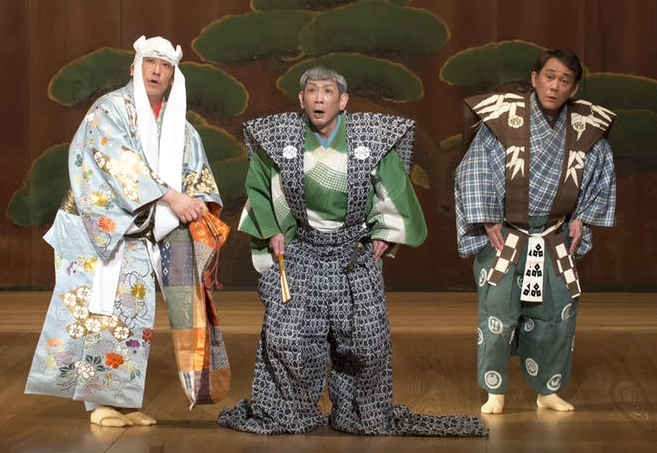 Join us for a lecture on kyogen (狂言), a form of traditional Japanese comic theatre, with renowned Kaoru Matsumoto (松本薫).
Click here to view events photos...
Kaoru Matsumoto was so enthralled by a performance by Sengoro Shigeyama XII (Sensaku IV) that he began following the renowned Kyogen actor from one appearance to the next, eventually becoming his student in 1974.
Born in 1951, he debuted on the Kyogen stage at age 23 in a production of "Melon Thief" (瓜盗人). He subsequently appeared in "Sanbanzo" (三番三) in 1988; "Fox Trapping" (釣狐) in 1993; "Hanago" (花子); as well as in many overseas performances. In 1984, he established Sanshokai with Masami Amitani and Yasushi Maruishi, and held five performances every year for 27 years.
As a performer who was once a fan, Mr. Matsumoto's consideration of his audiences is clearly apparent not only on stage but in every facet of his art. Holding his teacher Sensaku IV as the standard to which he constantly strives, he continues to study and develop his own, distinct Kyogen. His hobbies include sipping coffee while staring off into space.
Admission is free by registration, with limited seats available. Refreshments will be served, and everyone is welcome.
Location
Cheng Yu Tung East Asian Library