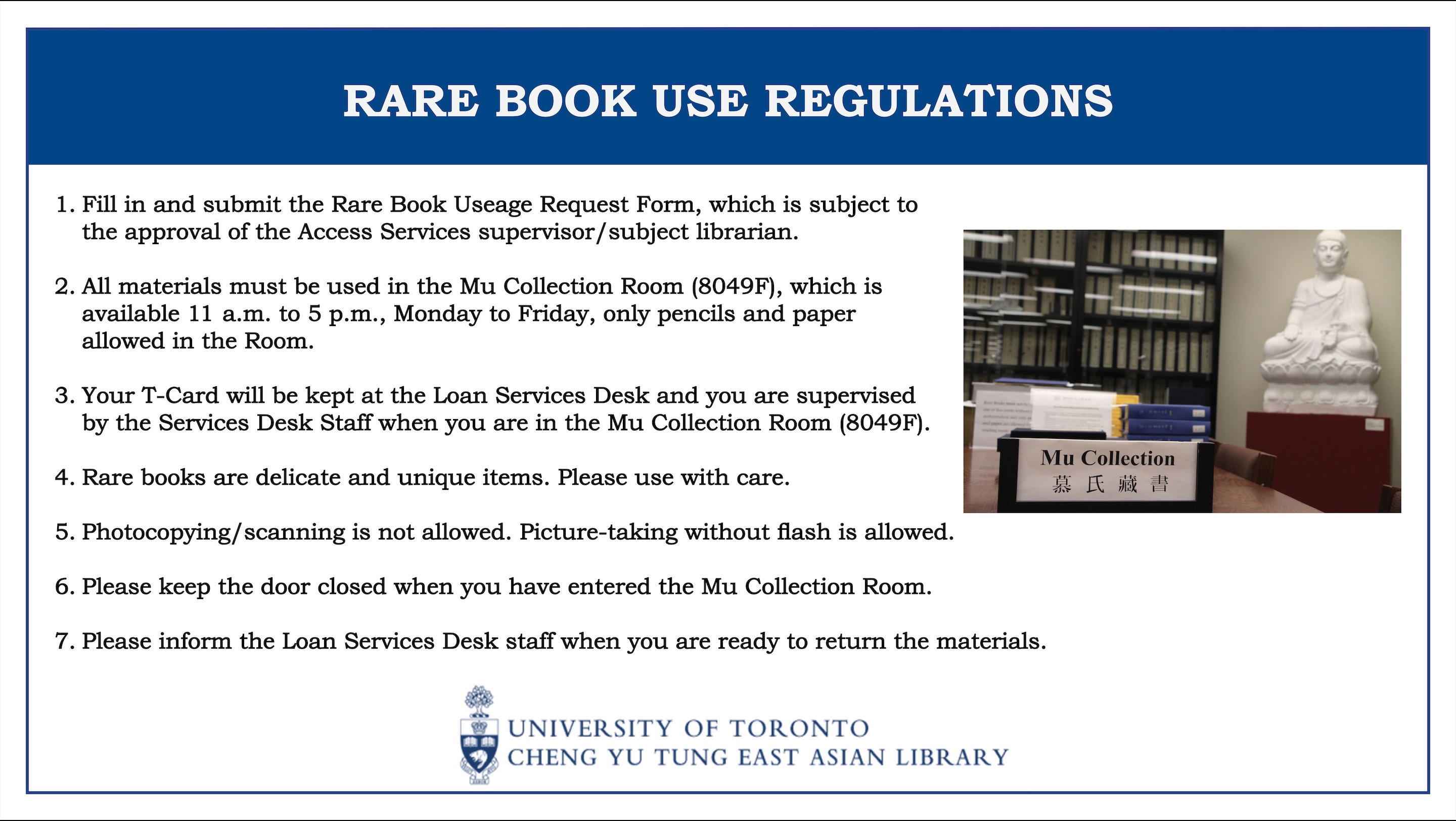 Rare Book Use Regulations
1. Fill in and submit the Rare Book Usage Request Form, which is subject to the approval of the Access Services supervisor / subject librarian.
2. All materials must be used in the Mu Collection Room (8049F), which is available 11 a.m. to 5 p.m., Monday to Friday, only pencils and paper allowed in the Room.
3. Your T-Card will be kept at the Loan Services Desk and you are supervised by the Services Desk Staff when you are in the Mu Collection Room (8049F).
4. Rare books are delicate and unique items. Please use with care.
5. Photocopying/scanning is not allowed. Picture-taking without flash is allowed.
6. Please keep the door closed when you have entered the Mu Collection Room.
7. Please inform the Loan Services Desk staff when you are ready to return the materials.