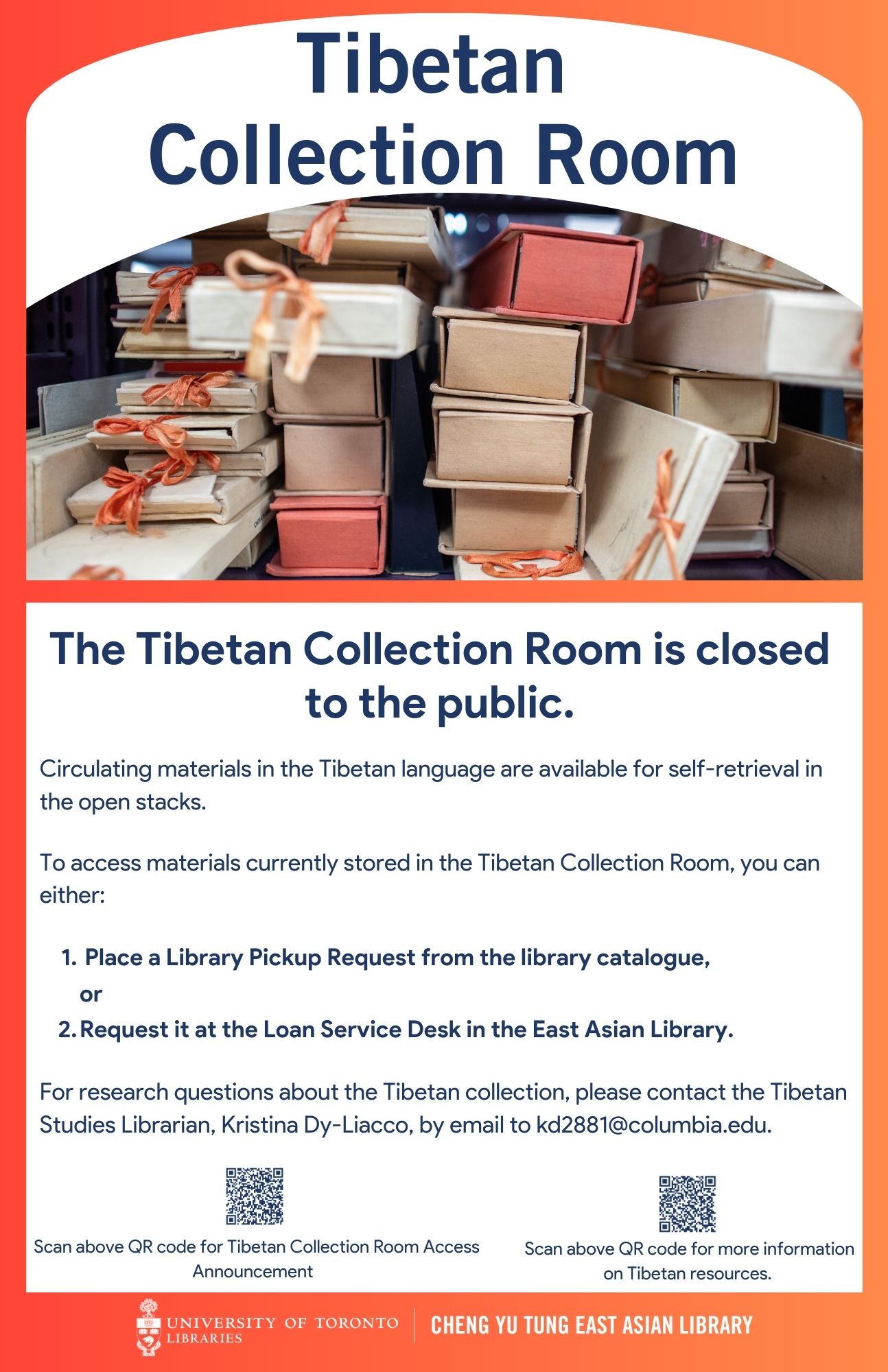 Circulating materials in the Tibetan Language are available for self-retrieval in the open stacks.
To access materials currently stored in the Tibetan Collection Room, you can either: 
1. Place a Library Pickup Request from the library catalogue, or
2. Request it at the Loan Service Desk in the East Asian Library. 
For research questions about the Tibetan collection, please contact the Tibetan Studies Librarian, Kristina Dy-Liacco, by email to kd2881@columbia.edu.