Special Notice: Tibetan Room will remain closed to users until further notice due to short staffing.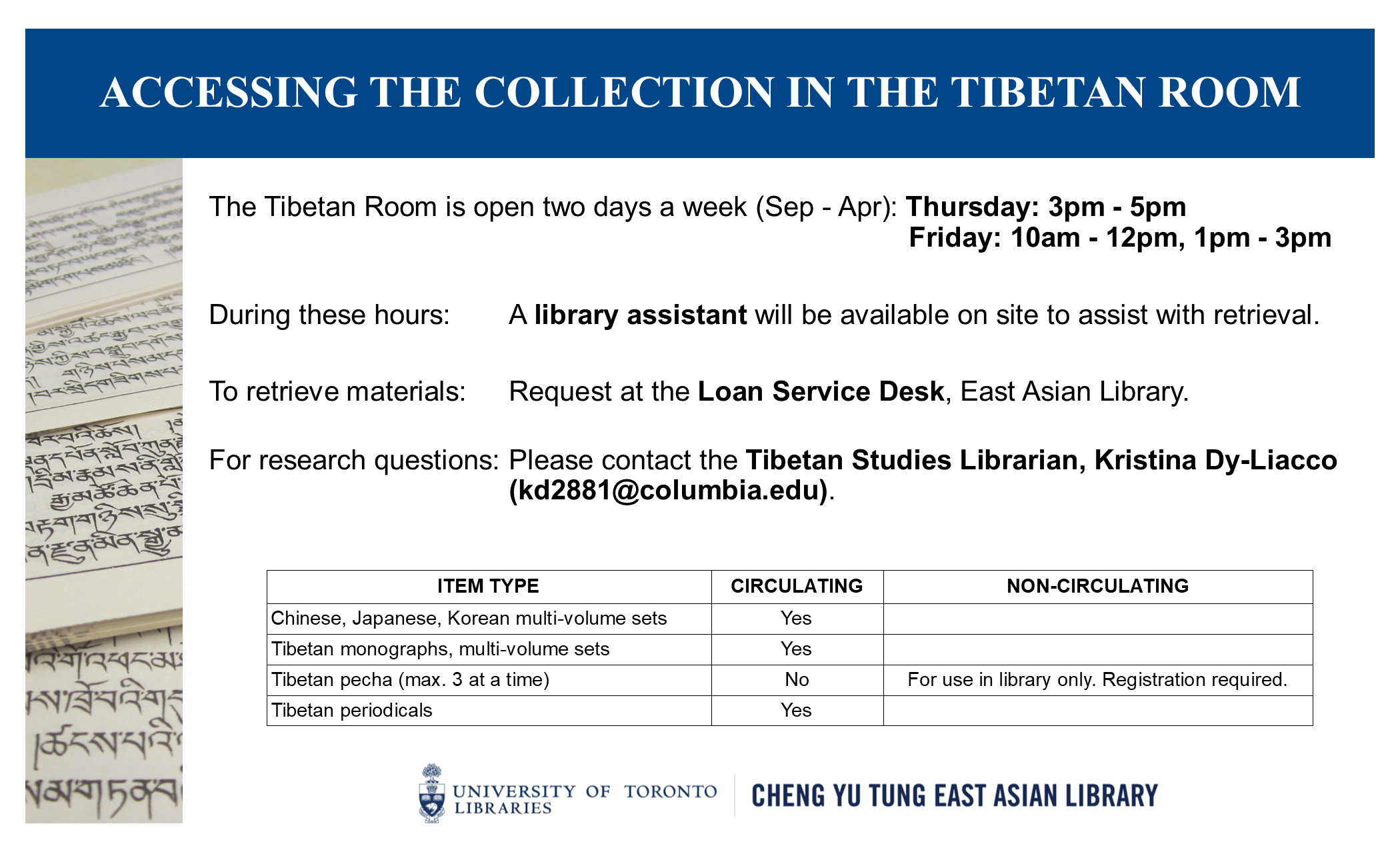 Accessing the Collection in the Tibetan Room
The Tibetan Room is open 3-5pm on Thursdays and 10am-12pm, 1pm-3pm on Fridays in the Fall/Winter Semester. 
During its opening hours, a student library assistant will be available on site to assist with retrieval.
Outside its opening hours, to retrieve Materials: request at the Loan Service Desk, East Asian Library
For research questions: Please contact the Tibetan Studies Librarian, Kristina Dy-Liacco (kd2881@columbia.edu).
Access to materials by item type
Chinese, Japanese, Korean multi-volume sets: Circulating
Tibetan monographs, multi-volume sets: Circulating
Tibetan pecha (max. 3 at a time): For use in library only. Registration is required.
Tibetan periodicals: Circulating