Japanese Canadian Archival Materials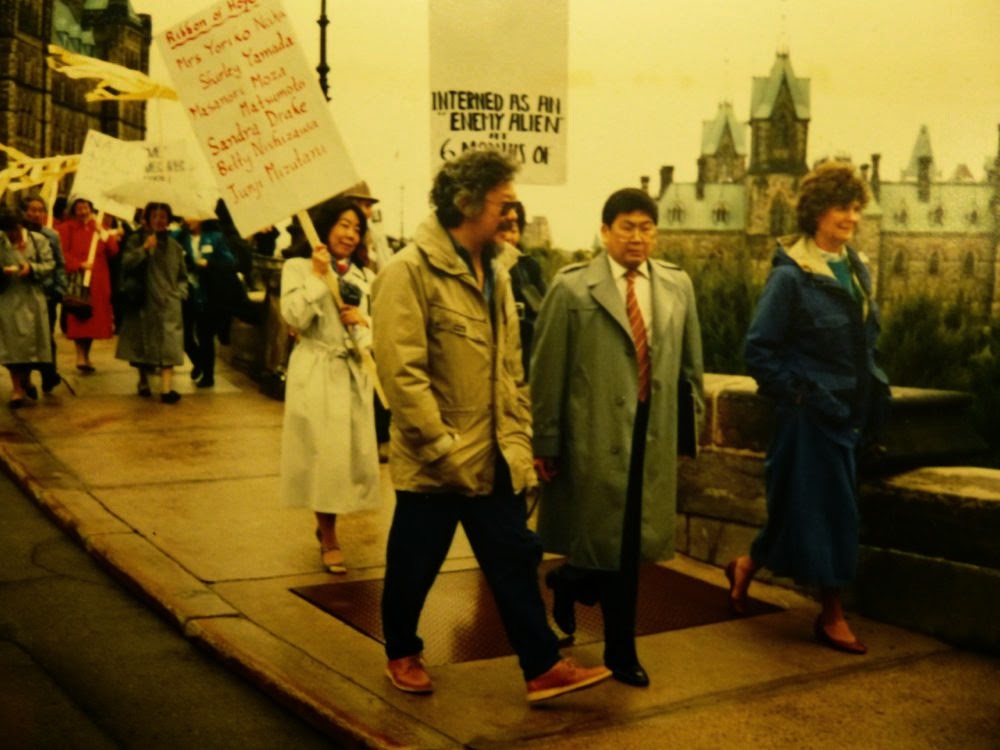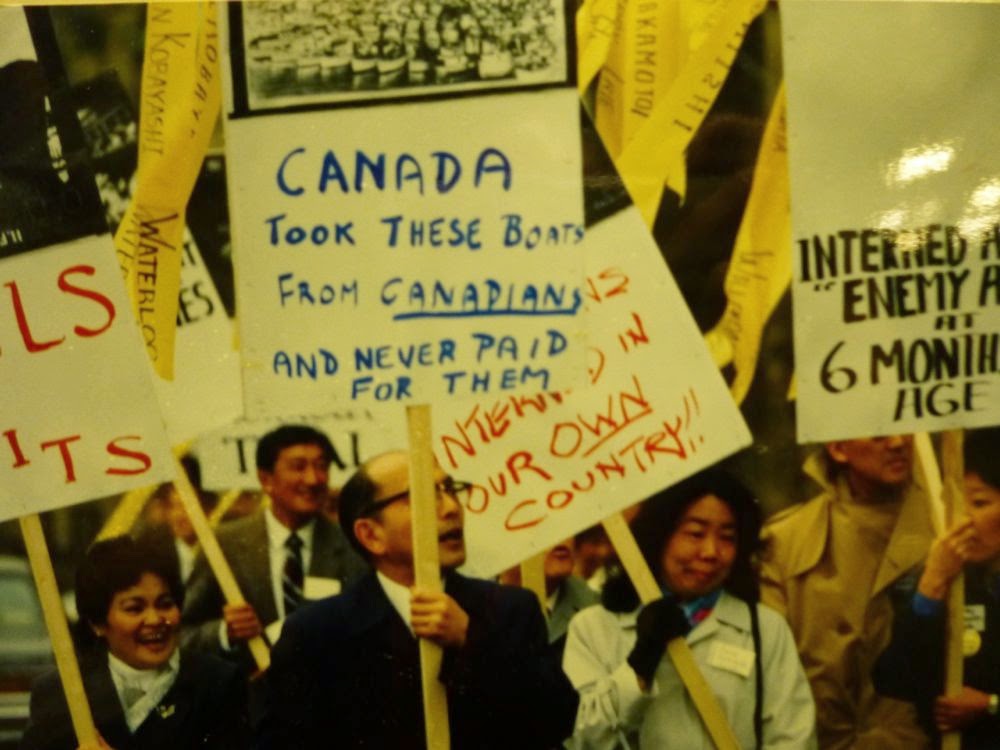 As of late 2013, the University of Toronto Libraries has collaborated with a number of members of the Japanese Canadian community in an effort to collect and preserve archival materials related to the history of Japanese Canadians -- more specifically related to the Japanese Canadian internment and redress. Recognizing the existence of the Nikkei National Museum and Cultural Centre, as well as the Library and Archives of Canada, both carriers of national mandates, the University of Toronto Libraries concentrates on collecting materials with a strong Toronto focus. The main determining factor was the acceptance of donations of redress materials from many Japanese Canadians who had been uprooted and built their post-war lives in Ontario. Toronto became a centre for redress activism, and many leading figures of the movement were Toronto residents including Wesley Fujiwara, Stan Hiraki, and Shirley Yamada (see related finding aids below). Keeping the materials that tell the stories where they originated aligns with the donors' wishes of preserving the materials locally.
The various collections include documents, newspaper clippings, photographs, audio-visual materials, government documents and other types of ephemera. Please note that the materials are primarily housed at the Thomas Fisher Rare Book Library, but some audio-visual materials are kept at the Media Commons
How to Access the Collections
Description of the Collections
A number of collections has been fully processed. Please refer to "Finding Aid available" links below. For the remaining collections, please email Fabiano Rocha, Japan Studies Librarian, or Elizabeth Carroll, Japanese Canadian Collections Archivist, to inquire about how to access them.
Collection

 

Description
Status
Location
F. G. Shears
Consists of materials gathered by F. G. Shears in his capacity as the Director of the Vancouver branch of the Custodian of Enemy Property Office.

 

The office was established with the purpose of seizing and liquidating the properties of Japanese Canadians who were dispossessed and relocated during the WWII.

 

When the war ended, the office also helped with the administering of Japanese claims for remuneration in accordance with the findings of the Bird Commission.

 

The collection is composed of correspondence, reports, office documents, Deep Bay Logging Company related documents, newspaper clippings, and published items.

 

The materials were donated to the University of Toronto by the grandson of F. G. Shears via the connection with one of the University of Toronto's faculty member
Finding aid available (please contact the library)
Fisher
Enomoto, Kana

Inspired the CBC TV drama show "The War Between Us". Mieko Ouchi played the role of Aya Kawashima inspired by Kana Enomoto ; photos, correspondence, media clips.

N/A
Media Commons
Fujiwara, Wes,

 

Consists of recordings taped by Dr. Wes Fujiwara of the Redress-related meetings including telephone conferences, NAJC meetings held in Vancouver, Toronto, and Winnipeg, Redress Debate, Ottawa Rally and meetings with Ann Scotton (Executive Director of the former Japanese-Canadian Redress Secretariat for the Government of Canada).  The textual records are currently in the possession of his daughter who lives in Victoria, B.C.

See Hiraki, Stan finding aid for details

Inventory by FTR
Media Commons
Hiraki, Stan

Consists of typed minutes from meetings of the Toronto Chapter of the National Association of Japanese Canadians (NAJC) and the Toronto Japanese Canadian Citizens Association (TJCCA); 35 cassette tapes (taped by Wes Fujiwara) with recordings of various NAJC/TJCCA meetings, concerning Japanese Canadian Redress

Finding aid available
Media Commons
Kabayama, Abe

Documents and photos related to Abe's father (Rev. Jun Kabayama) and family. Jesse Nishihata produced a film documentary abouth the Earth Spirits Festival named Watari Dori: A Bird of Passage (1973) -- available in Terry Watada's Special Collection: Box 30 VHS Tapes

Finding aid available
Fisher
Koyama, Ken

Consists of publications on "Japanese" repatriates and expatriates during and after WW2 and information on Wakayama Immigrant Museum

Finding aid available
Fisher
NAJC Toronto Chapter
Consists of approximately 45 boxes; the highlights of this donation include Harry Yonekura's files on Redress, the applications for Redress compensation that were processed by the NAJC, Redress movement photographs, and actual posters that were used during the Ottawa Rally. In addition, Board Meeting and AGM minutes are important for tracing the history and evolving nature of the NAJC – the organization that negotiated the Redress settlement, and whose current efforts are directed not only towards strengthening the Japanese Canadian identity but also to advocating for human rights ; NAJC textual records

 

Inventory by FTR
Fisher
Nishihata, Jesse

Consists of 8 boxes of textual records and audiovisual materials ; Jesse (Hideo) Nishihata is a Japanese Canadian pioneer in documentary filmmaking. From 1966-1978 Jesse worked as a contract producer with the CBC-TV Public Affairs Department. During this time he produced and directed a number of programs and documentaries, including such films as Watari Dori: Bird of Passage (1973), a story about the Japanese Canadians' WWII experience, framed around his own family history. View a biography of Jesse Nishihata

Box 1: assorted documents (scripts, etc.)
Box 2: open reel video tapes
Box 3: documents, VHS tapes, photos, books, periodicals
Box 4: VHS tapes, U-Matic tapes
Box 5: Documents
Box 6: Documents, photos
Box 7: Open reel 1/4" audio tapes
Box 8: Documents

Scope and content:

1937-2005

1.2m of textual records (3 boxes); 456 photographs; 121 audio recordings; 43 video recordings; 2 electronic materials

Finding aid completed; not accessioned
Fisher
Okuno, Sharon
Consists of photos taken at a national council meeting of Japanese Canadians; National Association of Japanese Canadian (NAJC) award of merit ceremony and Redress celebration dinner
Finding aid available
Fisher
Onodera, Midi
Toronto filmmaker ; Midi Onodera is an award-winning Canadian filmmaker who has been directing, producing and writing films for over twenty years. She has over twenty-five independent short films to her credit as well as a theatrical feature film and several video shorts. Her recent works feature a collage of formats and mediums -ranging from 16mm film to Hi8 video to digital video and "low end" digital toy formats such as a modified Nintendo Game Boy Camera, the Intel Mattel computer microscope, the Tyco and Trendmasters video cameras.
N/A
Media Commons
Shimizu, Hide
Consists of documents (birth certificate, diplomas), family documents (sale of property, marriage certificate), numerous photo albums, Order of Canada award clippings and related documents and photographs, Order of the Rising Sun, and "Registered by Custodian" certificate
Finding aid available
Fisher
Tsuji, Mia
The Tsuji Communications Inc., founded by Susan Tsuji (died 2002) and Roy Tsuji (died 2013), was local production company and distributor/agent for the NHK programs for Japan.

 

The objectives of the company were to promote Japanese culture to Japanese Canadians and to Canadians in general.

 

Programs shot and produced by the Tsujis in Canada such as "Hello Japan" consisted of interviews, musical performances, on-local shoots of community clubs, organizations, and public events.

 

Part of the video footage in the Tsuji Collection contains coverage of the Japanese Canadian Redress movement.

  

2 reels – 16 mm. cinefilm (1,000 ft.)
9 - 2 in. open reel spot reels (commercials)
5 - 1 in. open reel (programs)
42 - 1 in. open reel spot reels (commercials)
395 - Betacam/Betacam SP cassettes
2,182 - ¾ in. cassettes
1,593 - VHS cassettes
150 - Betamax cassettes
24 - Hi8 cassettes
5 - MiniDV cassettes
5 - ¼ in. open reel audiotapes
52 - 3.5 in. floppy discs (types of file formats and content not known)
2 boxes – textual (42 lin. cm.)

Finding aid in progress
Media Commons ; B2
Watada, Terry
Consists of over 60 boxes of textual records (manuscripts, paper clippings, research materials); Terry Watada is a poet, writer, playwright, musician and composer.

 

His publications include a novel, books of poetry, history of the Buddhist churches in Toronto, plays, and he recently published a graphic novel (2014).

 

The collection consists of records originally created, accumulated and used by Terry Watada during his career.

 

Terry used the experience of internment of Japanese Canadians as an inspiration for his collection of short stories entitled Daruma Days.

 

Terry was very involved with the Redress movement in the 1980s.

 

He also decided to donate his collection via a connection with a faculty member.
Finding aid available
Fisher
Yamada, Shirley
Consists of photographs, slides and negatives taken during the Japanese Canadian Redress campaign rallies in British Columbia, Ottawa and Washington, D.C., plus audio recordings of Redress-related programs

 

Finding aid available
Fisher