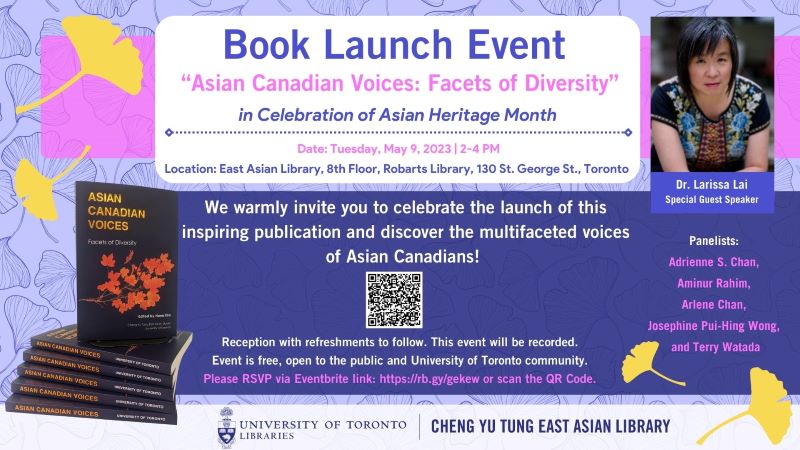 Sold Out - (view video recording below) - We cordially invite you to join us for the book launch of "Asian Canadian Voices: Facets of Diversity" at the Cheng Yu Tung East Asian Library. This inspiring collection showcases the works of eleven authors who share remarkable stories, reflections, and insights on the Asian Canadian heritage and experience.
We are honoured to celebrate the book launch of this publication project that reflects the East Asian Library's long-standing commitment to promoting and preserving Asian Canadian heritage. This project is a tribute to the late Dr. Anthony Bernard Chan, a passionate supporter of the library and Asian Canadian Studies. Dr. Chan's generous contributions and unwavering dedication were instrumental in the development of the library's outreach programs, which have helped foster a greater understanding and appreciation of Asian Canadian heritage. Through this publication, we hope to continue Dr. Chan's legacy by inspiring and educating future generations of Asian Canadians.
The event will feature a talk by Dr. Larissa Lai, a renowned novelist, poet, critic, and Canada Research Chair II in Creative Writing at the University of Calgary's Department of English. Her talk, "Risking Recovery: Memory, Imagination, Archive," promises to be a thought-provoking discussion that will captivate the audience and shed new light on Asian Canadian heritage.
In addition, there will also be a panel discussion featuring several of the contributing authors. We warmly invite you to join the conversation and celebrate the launch of this inspiring publication!
Date: Tuesday, May 9, 2023, 2 p.m. - 4 p.m.
Location: In-person at The Cheng Yu Tung East Asian Library, 8th Floor of Robarts Library, 130 St. George Street, Toronto.
RSVP: Please click here to register for the event on Eventbrite  (Update: The event is now sold out as of May 2, 2023, follow us on Facebook or X (Twitter) for details on future events)
Special Guest Speaker: Dr. Larissa Lai
Panelists: Adrienne S. Chan, Aminur Rahim, Arlene Chan, Josephine Pui-Hing Wong, and Terry Watada
Join us for this exciting event and discover the multifaceted voices of Asian Canadians!
After the event, there will be a reception with refreshments provided.
Attendees will receive a copy of the book and specially designed souvenirs with an Asian Heritage Month theme.
This event will be recorded.
Admission is free and open to the public as well as the University of Toronto community, but space is limited and registration is required.
GUEST LECTURE
Dr. Larissa Lai, Special Guest Speaker: Larissa Lai is the author of nine books including the novels Salt Fish Girl, The Tiger Flu, and most recently The Lost Century, just released in October 2022. Recipient of the Jim Duggins Novelist's Prize, the Lambda Literary Award, the Astraea Award, and the Otherwise Honor Book and twice finalist for the City of Calgary W.O. Mitchell Award, she has also been a finalist for the Books in Canada First Novel Award, the Lambda Award, the Sunburst Award, the bpNichol Chapbook Award, the Dorothy Livesay Prize, the ACQL Gabrielle Roy Prize for Literary Criticism and a Governor General's award for the French translation of Salt Fish Girl, entitled Le Fruit de la Puanteur. Dr. Lai is currently Professor of Creative Writing at the University of Calgary where she serves as Canada Research Chair II in the Department of English and directs The Insurgent Architects' House for Creative Writing. She is also currently Maria Zambrano Fellow in the Department of English and Philology at the University of Huelva in Spain. Her interests include Asian Canadian literature, speculative fiction, experimental poetry and poetics, queer theory and the politics and poetics of relation.
Title: Risking Recovery: Memory, Imagination, Archive
Abstract: Last month, the BC Human Rights Commissioner published a report confirming that hate-related incidents rose exponentially during the COVID pandemic. The hate affected people both at home and in public, and occurred on the basis of race, gender, sexual orientation, religion and more, but the rise in anti-Asian hate was particularly acute. (Smunk, Mar. 7, 2023) We know that activist responses are necessary. But they are limited in terms of their ability to get the structural, social and psychic dimensions of the problem. What can writers, with their complex relationship to memory, imagination and archive offer? Story can neither redeem nor prevent attacks, and yet still, they matter. How they matter is not exactly causal. It makes no sense to think that a story might convince a would-be attacker not to attack after all, or that our stories ought to be addressed to would-be attackers as a primary audience. Perhaps stories create ripple effects in the culture, shifting it, deforming it, reforming it. Asian Canadians need to see ourselves in our own stories so that the stories that circulate about us are not only stories of unjust things done to us, though injustice may be part of the story we wish to tell. We need stories that give us our own agency, not in any heroic way, but in ways that illustrate our complex humanity, and perhaps sometimes our inhumanity too. We are not innocent, but we are not objects of the kind that anti-Asian violence wants to make us. Also, we have responsibilities and debts to our Black and Indigenous brothers and sisters, because Asianness emerges as a racial category in relation to Blackness and Indigeneity. We have desires for what the archive might be able to show us, and more desires for what it can't. The imagination can fill in the gaps, it can tell certain kinds of truths, though not the same kind of truths as the truths of science or the truths of journalism. The truth the imagination finds a risky kind of truth for a risky kind of recovery, and yet these risks just might be risks worth taking, though it matters how one takes the leap.
PANEL
Panelists' biographies are available on pages 161-167 of our publication, "Asian Canadian Voices: Facets of Diversity" which can be accessed through Tspace.
ACCOMMODATION
If you have an accommodation need due to a disability, let us know after you have registered and received your e-ticket. Please write to eal.events@utoronto.ca by Wednesday May 3, 2023. We will work with you to make appropriate arrangements.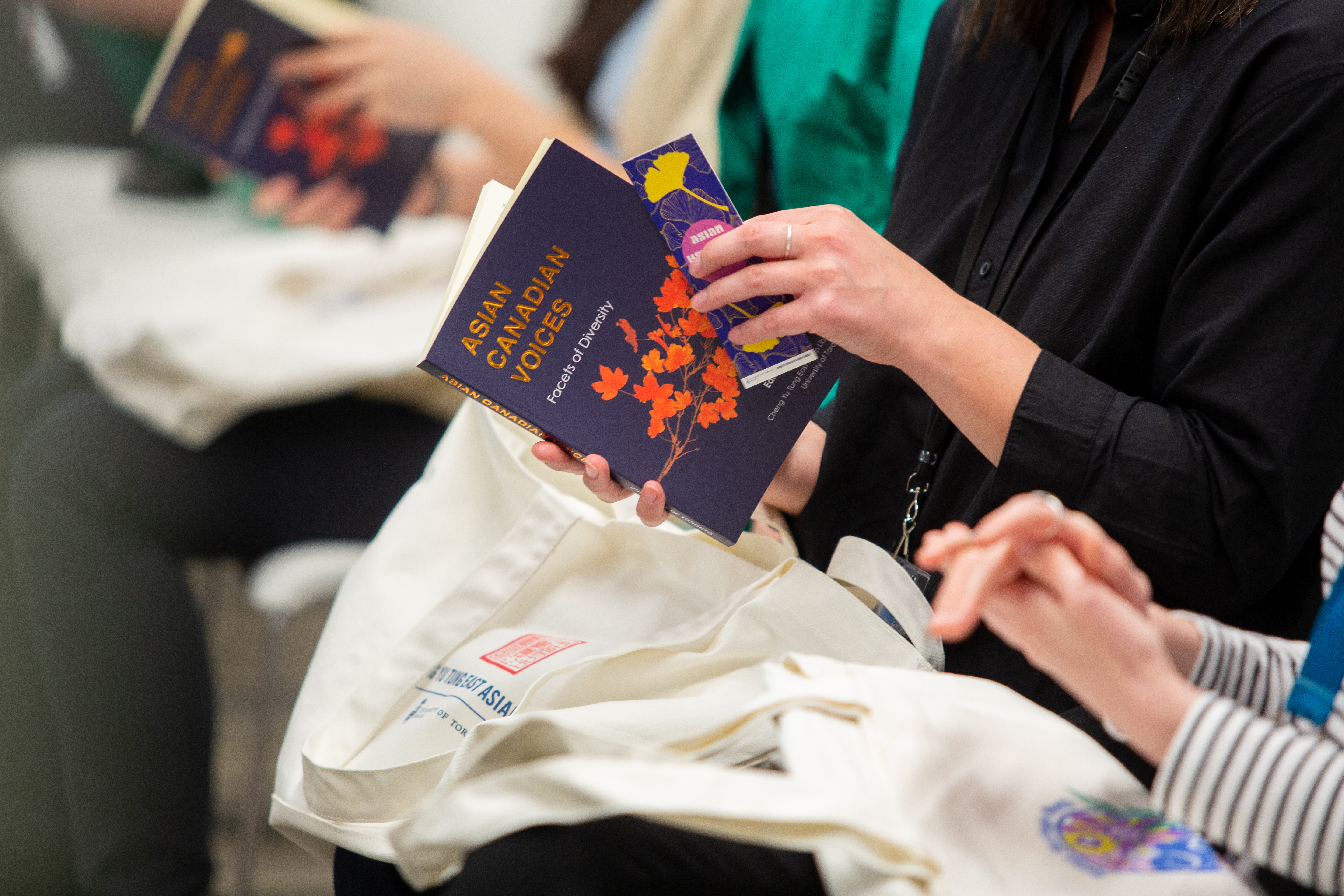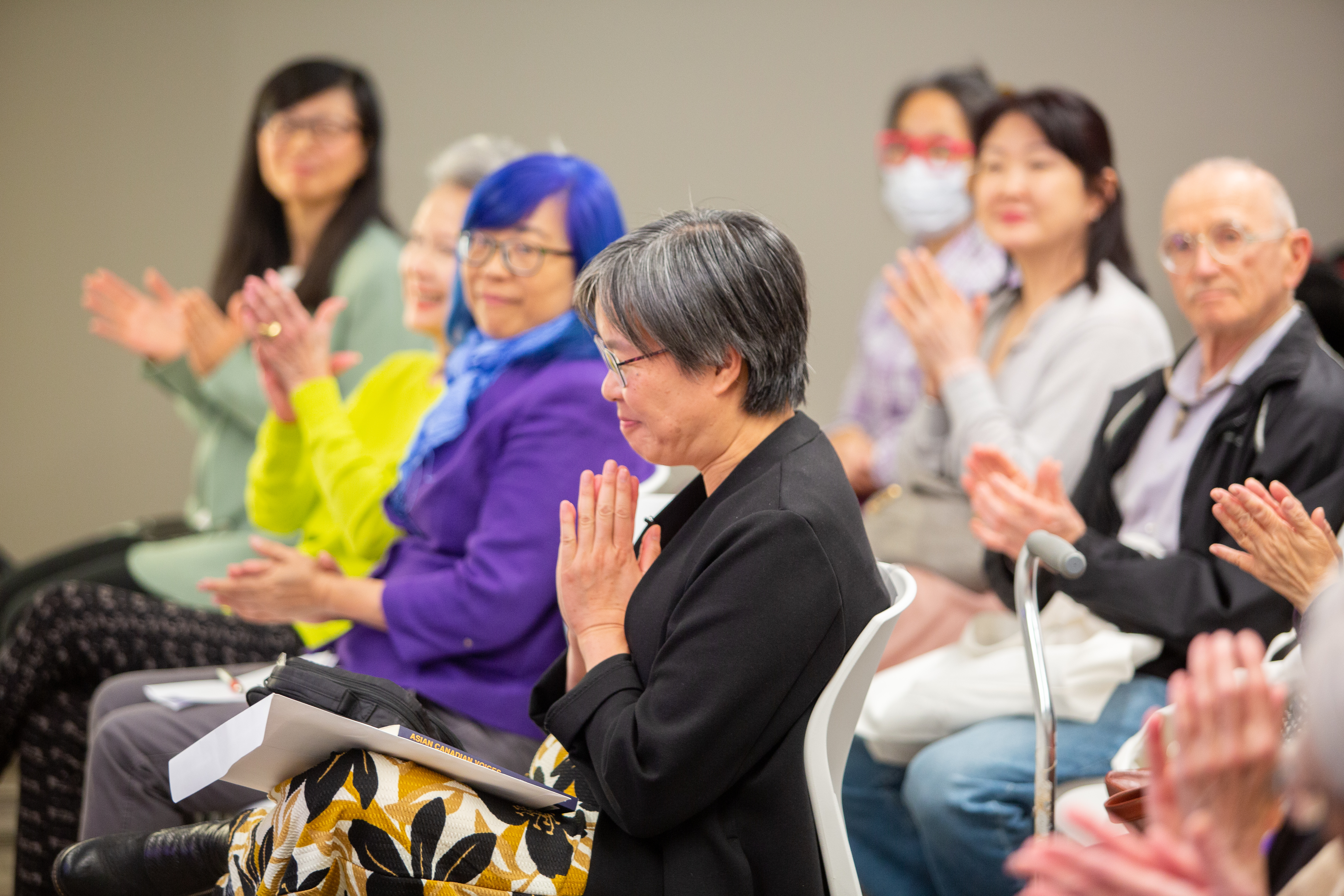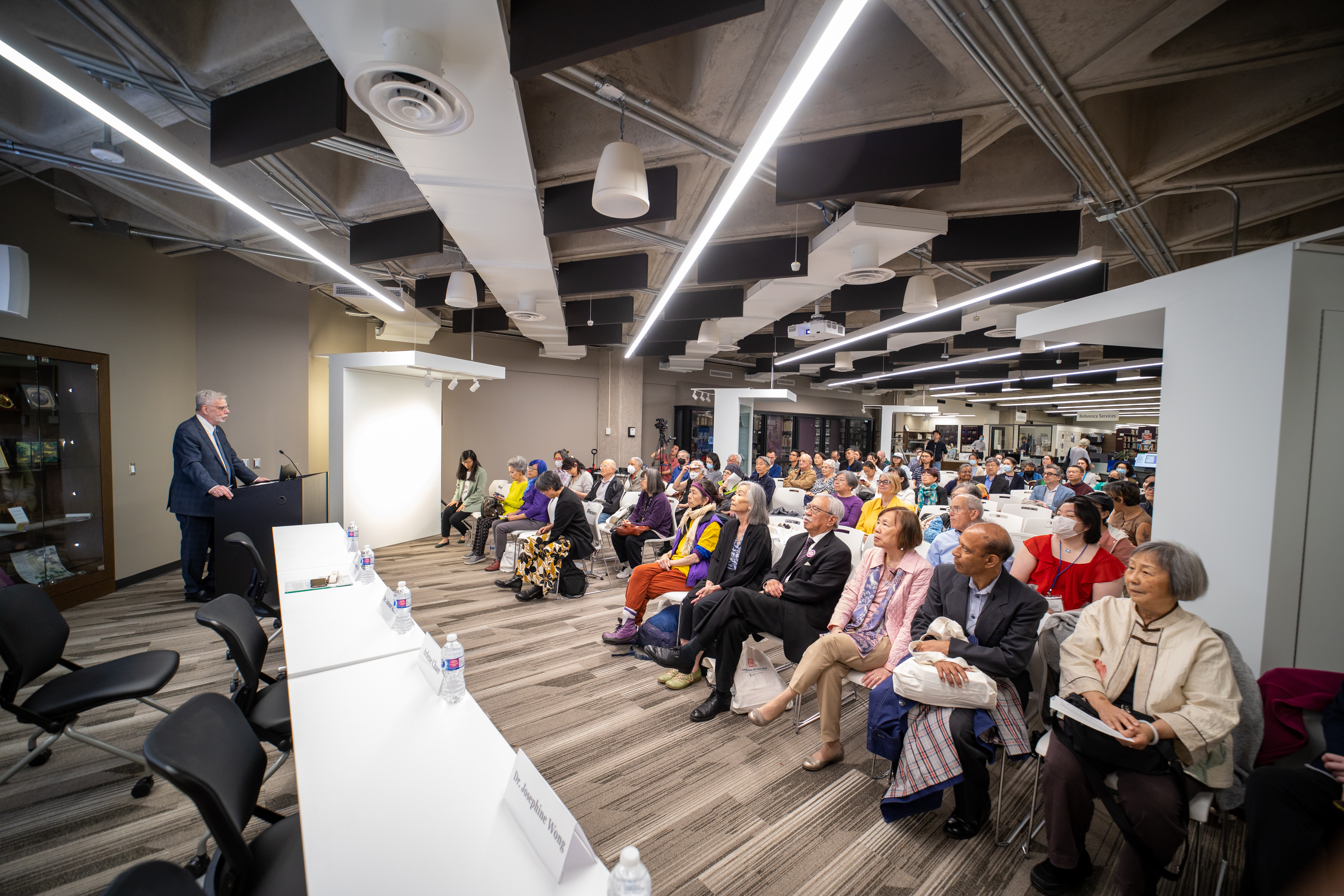 Click here to view event photos from the online forum...
A recording of the event is also available for your viewing on YouTube and MyMedia. Captions are available in English.
---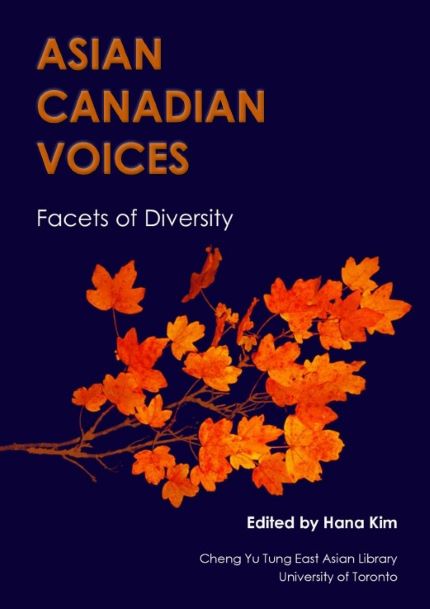 ABOUT THE PUBLICATION
The University of Toronto's Cheng Yu Tung East Asian Library has released "Asian Canadian Voices: Facets of Diversity," a book showcasing the Asian Canadian experience through themes of diversity, diaspora, migration, identity, ethnic communities, and acculturation. The publication is a result of a collaborative effort from authors who shared their experiences and research during the library's lecture series, which aimed to facilitate academic research and community building for Asian Canadians. The book honours the contributions of Asian Canadians and addresses current issues of racism and discrimination.
Click here for more information about the publication or to read the e-book of Asian Canadian Voices: Facets of Diversity
Location
Cheng Yu Tung East Asian Library, 8th floor, Robarts Library