As access to library collections continues to be restricted during the COVID-19 pandemic, the Cheng Yu Tung East Asian Library is pleased to offer support for faculty and doctoral students in the field of East Asian Studies in Canada to conduct research. This program aims to provide equity and access to East Asian Studies resources during the COVID-19 pandemic. The University of Toronto Libraries constitute one of the largest academic and research libraries in North America, and the East Asian Studies collection is one of the most comprehensive in Canada. The purpose of the program is to assist scholars at institutions within Canada to access the Cheng Yu Tung East Asian Library's electronic resources for research.
Grantees will be visiting scholars of the University of Toronto Libraries for one month of their choosing during the period of May to July 2022.
Introducing our 2022 scholars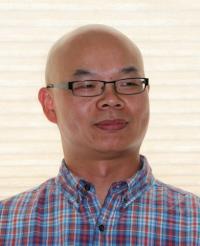 Lianbin DAI (D. Phil, Oxford, 2013) is a Sinologist specializing in cultural and social history of late imperial China. He currently is a lecturer of Chinese Studies in the Department of Pacific and Asian Studies at the University of Victoria (Victoria, BC). His research encompasses issues of traditional Chinese knowledge culture (especially the history of Chinese humanities as a whole). With the 2022 Cheng Yu Tung East Asian Library Resources Access Grant (COVID-19), he is finalizing his book manuscript Learning to Be Learned: Neo-Confucian Knowledge Culture in Late Imperial China.
Grant period: July 2022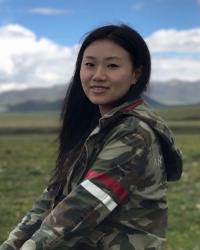 Lu WANG is a Ph.D. candidate affiliated with the Department of History at Western University (London, ON). Her research interests are centred around textile history, material culture, and the application of digital research methods to Chinese studies. In her dissertation, she is studying Chinese embroidery in the late Qing and Republican period to highlight the technical excellence of embroidery in various contexts. She has also previously received a doctoral degree in Ancient Chinese Classics from Beijing Normal University, and is currently the Sinology editor for the online magazine The Digital Orientalist.
Grant period: July 2022
Summary of research and findings
Finalizing his book manuscript, Learning to Be Learned: Neo-Confucian Knowledge Culture in Late Imperial China, Lianbin Dai is interested in the ways in which Neo-Confucian activists culturally constructed knowledge and utilized the knowledge that they accepted as real to navigate their intellectual, social, and political lives. Working with databases from Taiwan and Japan, Dai focused on locating articles and books published in the last decade to revise three chapters of his manuscript. Highlighting the Ming dynasty, these chapters discuss concepts of imperial power, education, moral cultivation, Chinese-foreign boundaries, and the Confucian tradition in relation to Wang Shouren and Zhu Xi. The many resources that Dai found will allow him to expand his discussions on the relationships between the Xin'an school of Zhu Xi's teachings, the Four Pure Confucians, and the Compendia trilogy, and the influence of neo-Confucian advisors on policies by Zhu Yuanzhang, founding emperor of the Ming dynasty and former Buddhist monk. The grant program also enabled Dai to engage with recent literature from Japan and Taiwan about key figures who are poorly represented in English-language literature.
In July 2022, Lu Wang conducted research on the history of Chinese embroidery during the Qing dynasty and Republican era to support the writing of her dissertation. For the first half of her dissertation, which examines the traditional roles of embroidery in the Qing dynasty, Wang consulted databases of pre-modern primary sources. Images in the databases were significant for portraying embroidery and its associated discourses through the actions of making, gifting, selling, and wearing. Writings by elites and personal biographies of women in local gazetteers also revealed the various complex interpretations of embroidery and regional variations. Exploring changing attitudes towards and practices of embroidery in the early twentieth century in the second half of her dissertation, Wang also collected newspaper and magazine articles along with photos published in print media from databases of early modern literature. Providing various perspectives, these sources wove a remarkable fabric uncovering the stories of various players whose lives were involved in determining the trajectory of embroidery's modernization.
Full reports
The full reports from our scholars about their research and findings are available open access in our TSpace collection. 
Testimonials
"In July 2022, using the EAL Access Grant, I conducted online research to supplement and/or reexamine three chapters of the manuscript of my book Learning to be Learned: Neo-Confucian Knowledge Culture in Late Imperial China (1200-1700)... I had not had any access to the academic work done by my colleagues in Japan and Taiwan until this grant... The University of Toronto East Asian Library Resources Access Grant was a very timely aid for the final stage of my book project." – Lianbin Dai
"The one-month free access authorized by the Cheng Yu Tung East Asian Library at the University of Toronto was a precious opportunity for me to collect primary and secondary sources that were crucial to my dissertation writing. I especially appreciated the remote access, which permitted me much flexibility during the extraordinary circumstances of the pandemic." – Lu Wang
Electronic Application for 2022
Eligibility
Faculty and doctoral students engaged in dissertation research on East Asia at other Canadian institutions who wish to utilize the East Asian collections at the University of Toronto Libraries for one month of their choosing during the period of May to July 2022. Priority consideration will be given to those at institutions that possess no or few library resources in East Asian languages.
Applicants do not have to be Canadian citizens, but they must be affiliated with a Canadian institution.
Number of Grants
A maximum of 3
Deadline
Applications are due by 11:59pm ET, Sunday, January 23, 2022.
Application Process
The online application includes the following:
A brief statement (not to exceed 300 words) describing your research and the need to use the Cheng Yu Tung East Asian Library's electronic resources related to East Asia
A list of electronic resources you would like to access (applicants must check availability of these resources in the University of Toronto Libraries' online catalogue, or by contacting the relevant area librarian at the East Asian Library prior to submitting applications)
Current CV (to be submitted by email as an attachment)
Please format the subject line of your email and the filename of your CV as LASTNAME_First Name_CV_Grant. Accepted file formats include .doc, .docx, and .pdf.
Area Librarians
Contact information for the relevant area librarians can be found below:
Selection
All applicants will be notified of the status of their applications on or before February 13, 2022.
Deliverables
Within 14 days following the completion of the access period, grantees are required to electronically submit a report to the East Asian Library detailing the work carried out during the grant period.
Reports arising from this grant program will be deposited into TSpace, the University of Toronto's research repository, and made available open access through the platform. Authors will retain full copyright over their work. Reports produced by past grantees can be viewed in our TSpace collection.
Questions?
Please contact Hana Kim, Director, Cheng Yu Tung East Asian Library at hn.kim@utoronto.ca.