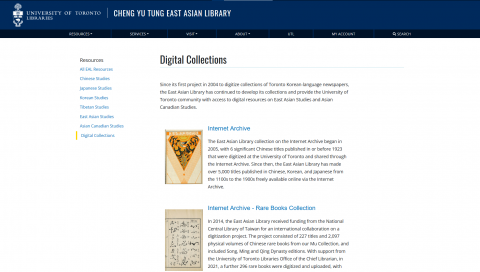 The Cheng Yu Tung East Asian Library community can now find and access the library's collections of digital resources through the Digital Collections page on our website.
Since its first project in 2004 to digitize collections of Toronto Korean-language newspapers, the East Asian Library has continued to develop its collections and provide the University of Toronto community with access to digital resources on East Asian Studies and Asian Canadian Studies.
Our digital collections include an array of digitized books, serials, photographs, archival materials, and more.