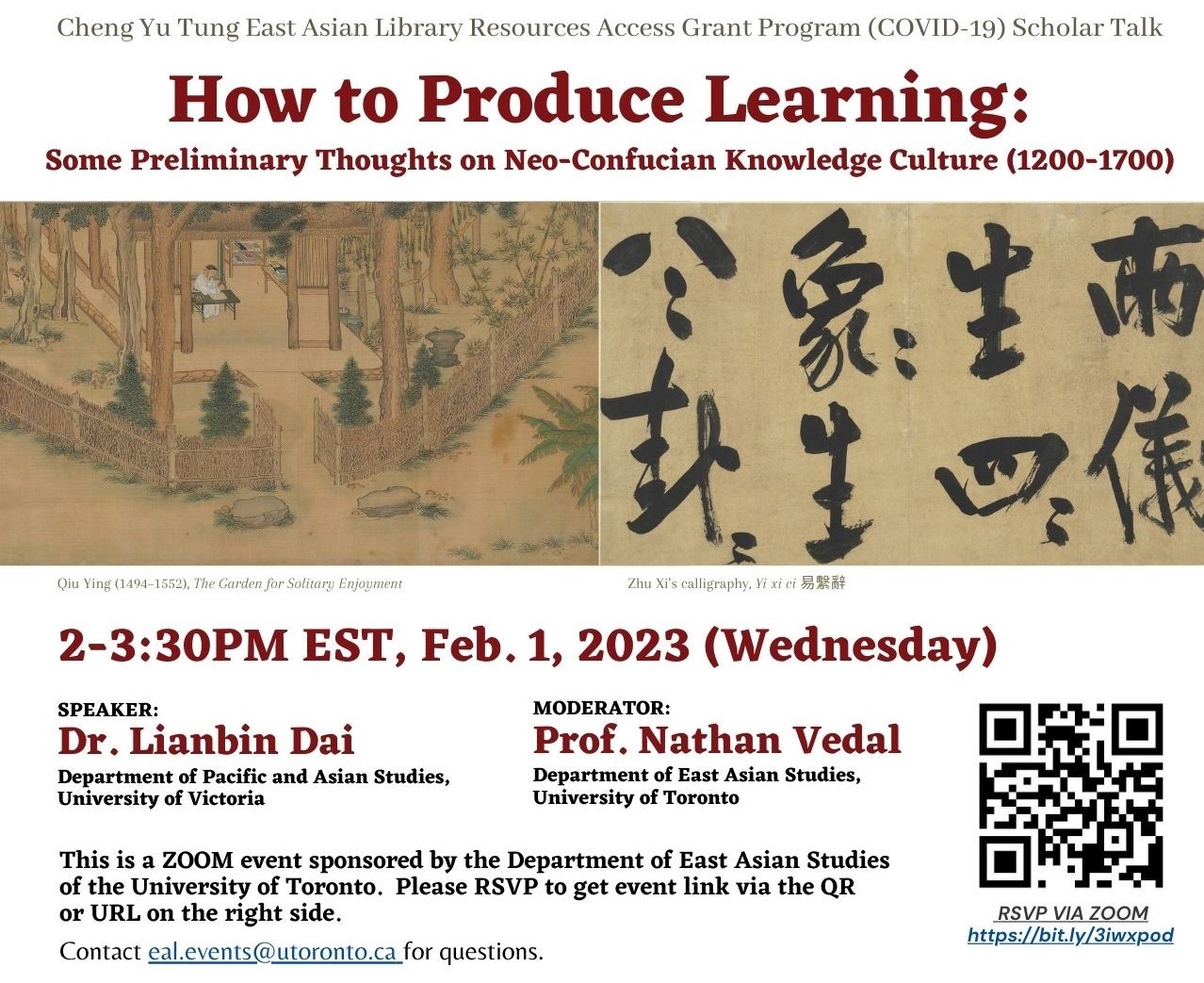 Cheng Yu Tung East Asian Library Resources Access Grant Program (COVID-19) Scholar Talk 
We invite you to join the scholarly talk with Professor Lianbin Dai from the Department of Pacific and Asian Studies, University of Victoria, and moderator Professor Nathan Vedal from the Department of East Asian Studies at the University of Toronto for their discussion about Neo-Confucian learning.  
Event is sponsored by the Department of East Asian Studies at the University of Toronto.
Abstract: Neo-Confucian learning is an elite academic knowledge system and matrix more than a philosophy. Its production was not merely fashioned by economic and political elements but also routinized in its own way independent of other social practices. Its concepts and practice are rooted in the Confucian Classics, corroborated by historical studies, and oriented to social and political engagement. Zhu Xi (1130-1200) systemized the norms for its construction, application, and evolution, which would have dominated the Neo-Confucian discourses of knowledge culture until its collapse in the mid-nineteenth century. His program saw controversies as ideologized in the fifteenth century, encountered challenges by the Yangming school in the sixteenth century, and eventually was recognized and revived in the late seventeenth century. Given its intellectualism and humanistic orientation, Neo-Confucian learning is hard to be defined with the hypothesis of inward turn.        
Biography: Dr. Lianbin Dai (Oxonian) is a Sinologist and historian of late imperial China (1368-1911). His research encompasses issues of traditional Chinese knowledge culture (especially history of the Chinese humanities as a whole), including book history and textual practice. Currently, he is finalizing his book manuscript "Learning to Be Learned: Neo-Confucian Knowledge Culture in Late Imperial China" and editing (with Timothy Brook) "China's Political Economy in the 15th Century: Reading Qiu Jun's (1421 – 1495) Supplement to "Elaborations on 'The Great Learning." He teaches Chinese history, culture, and literature in the Department of Pacific and Asian Studies at the University of Victoria. Before joining the University of Victoria, he had held positions of teaching and research at York University, University of Alberta Museums, Harvard University, and Max Planck Institute for the History of Science.
- Date: Wednesday, February 1, 2023, at 2:00 p.m. - 3:30 p.m. EST  
- Registration required, please RSVP by clicking this event link or scan the QR code 
- This is a virtual event, which takes place over Zoom
- For questions, please contact eal.events@utoronto.ca  
If you enjoy similar events, please follow us on Facebook or Twitter.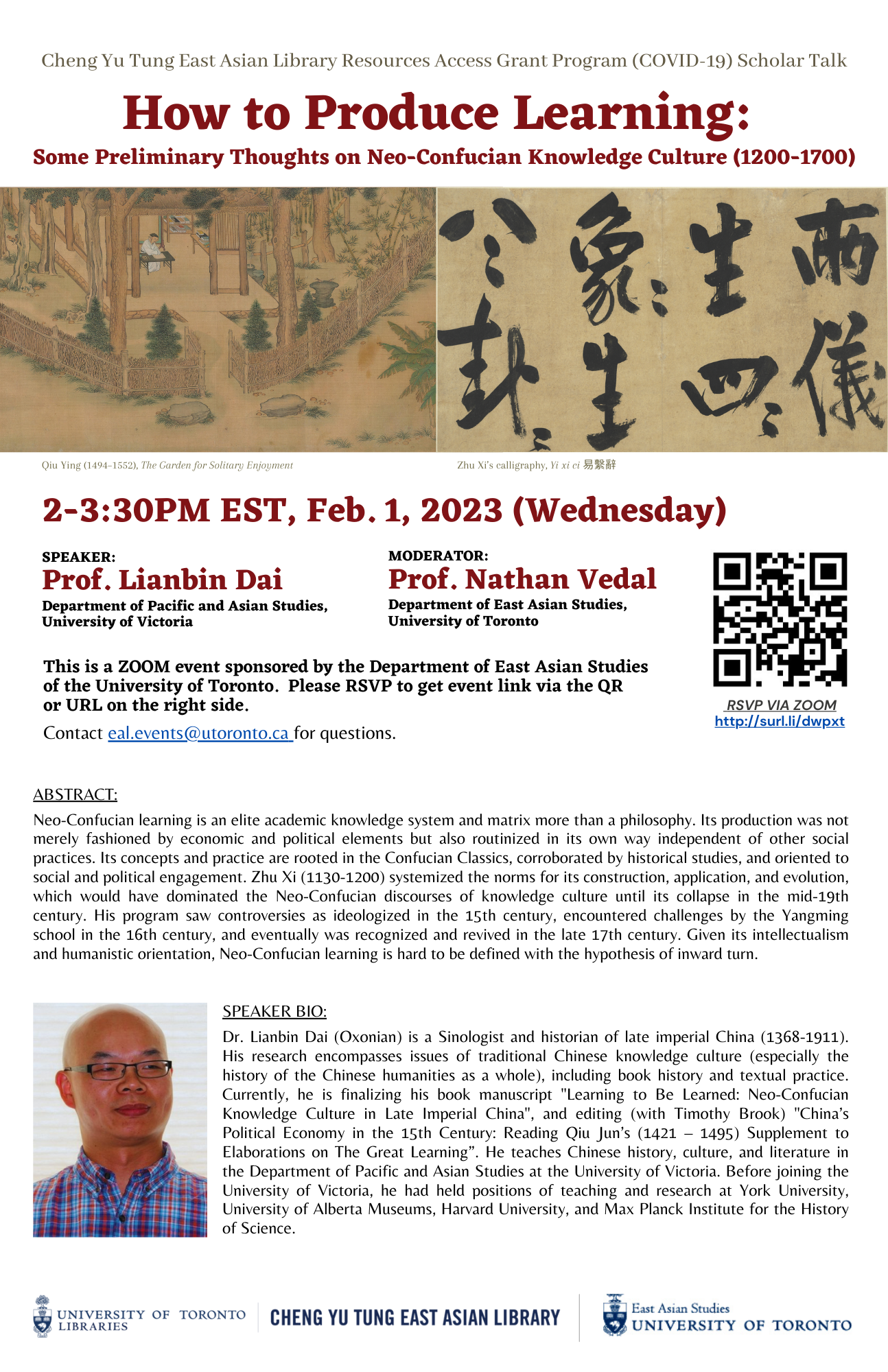 Time
2:00 p.m. - 3:30 p.m. (EST)