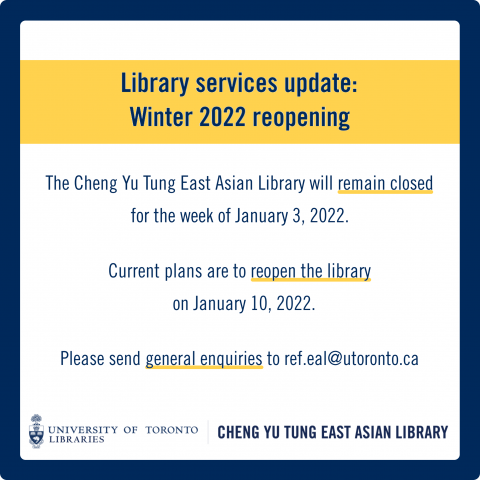 The Cheng Yu Tung East Asian Library and library services will remain closed to all users for the week of January 3, 2022.
Current plans are to reopen the East Asian Library to members of the University of Toronto community with an active TCard on January 10 following our Winter 2022 hours.
Please send any general enquiries to us at ref.eal@utoronto.ca and we will get back to you.
Please visit this page for updates from the University of Toronto Libraries.