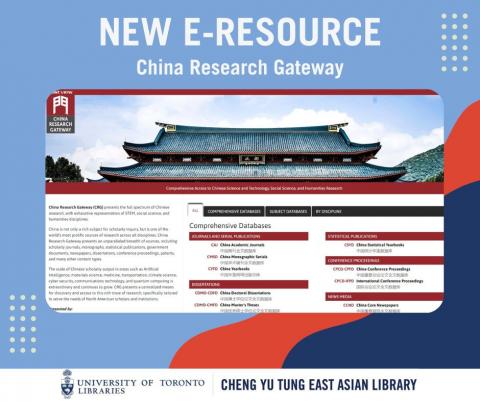 The Cheng Yu Tung East Asian Library is excited to share that the University of Toronto community can now access the China Research Gateway e-resource through the University of Toronto Libraries.
The China Research Gateway is a centralized discovery resource that connects users to a breadth of Chinese research databases covering the humanities, social sciences and STEM. Resources from these databases include scholarly journals, newspapers, statistical publications, government documents, newspapers, and more. 
Of interest to scholars across all disciplines with specific focus in Chinese information and research.
 
Add to Digital Signage
Off