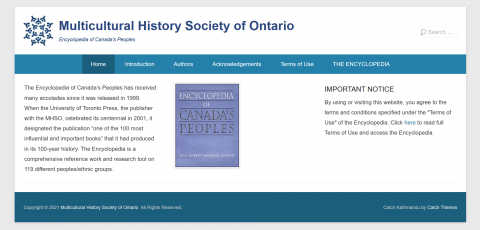 The University of Toronto community can now access the Encyclopedia of Canada's Peoples through the University of Toronto Libraries.
The reference work includes entries on 119 different peoples and ethnic groups residing in Canada, including Chinese, Japanese, Korean and Tibetan communities in Canada. Entries address topics such as migration, settlement, economic and community life, family and kinship, education, culture, religion, politics, and intergroup relations.
Of interest to scholars in Canadian Studies, Diaspora and Transnational Studies, Sociology, and Anthropology.